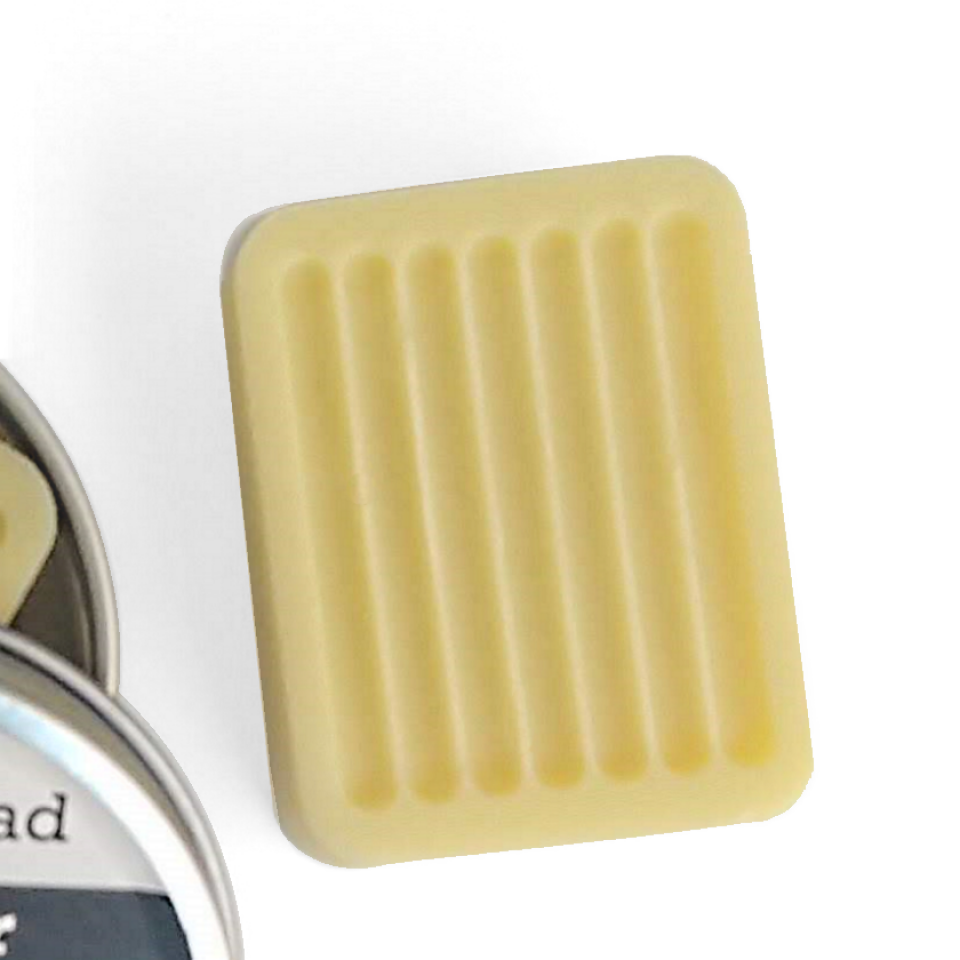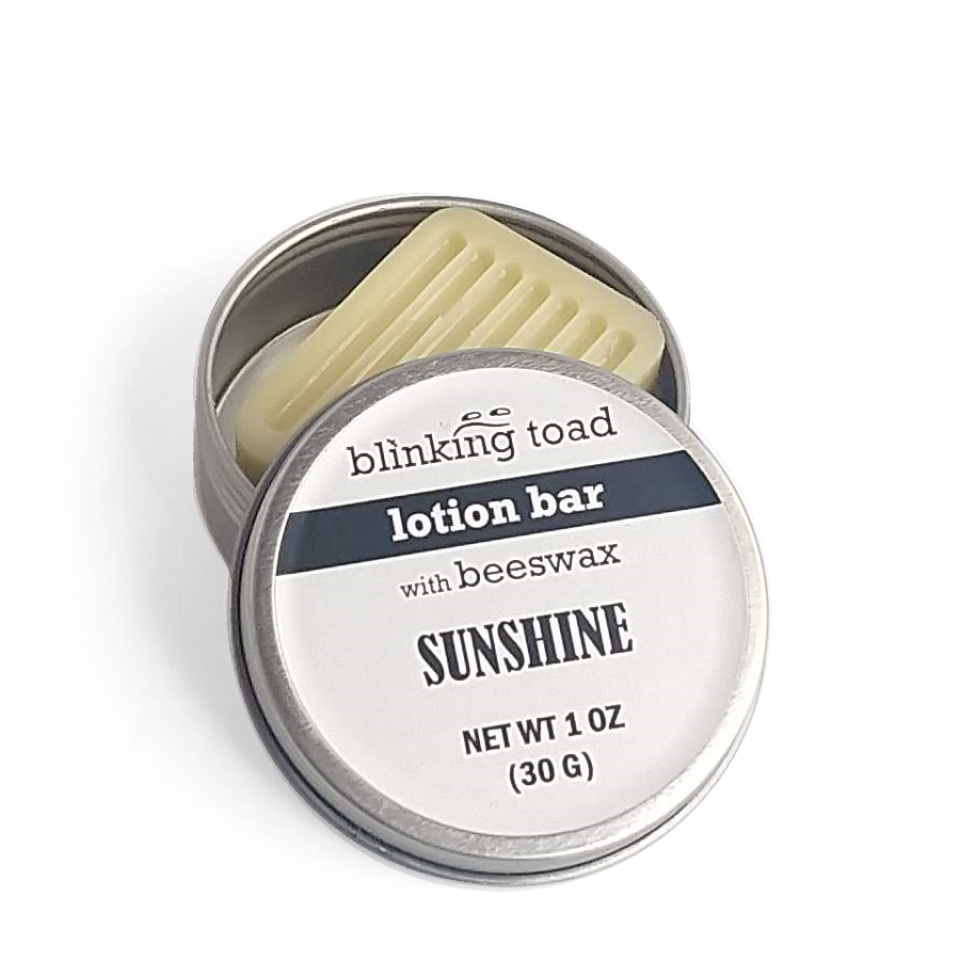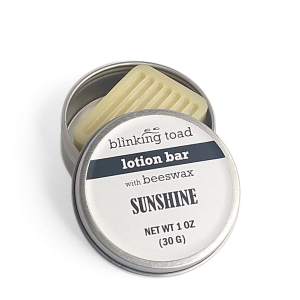 Our babassu lotion bar soaks in quickly and feels silky smooth on skin. Perfect for dry, hard-working and frequently washed hands! And because it contains no water, it's preservative-free.
HOW TO USE: Pop it out of the tin, rub between hands, pop it back into the tin, rub all over hands (or any rough, dry body parts).
SIZE: Net wt 1 oz. (30 grams)
INGREDIENTS: babassu oil, beeswax, extra virgin olive oil, essential oils* or phthalate-free fragrance
 
FRAGRANCES: 
french lavender & honey: a lovely floral lavender scent with a hint of honey

honeycomb: This soft, honey-toffee-musk fragrance is just lovely!

hubba hubba: There's a good reason we call this scent hubba hubba! It's a masculine/unisex blend of citrus, peppercorn, florals, and aquatic notes blended with cedar, frankincense, labdanum, patchouli, and vetiver essential oils. Perfection!

lavender*

lemon sugar: Fresh lemon + vanilla = yum! This is a nice fresh, slightly sweet lemon -- not a bakery scent.

patchouli*: We fragrance our lotion bars with a wonderfully earthy aged dark patchouli.

red currant: a combination of currant, citrus, oakmoss, musk, and just a hint of roses that adds up to a crisp, fresh, sophisticated fragrance

sandalwood

sweet earth*: There's just something about the combination of lavender and patchouli that is magical. Seriously, we're not overstating.

sunshine: Orange, tangerine, peaches, berries and white musk—olfactory sunshine!

vanilla silk: This slightly sweet, floral vanilla + light musk is our favorite vanilla scent. No bakery vanilla here (not that we don't love a good cake)!