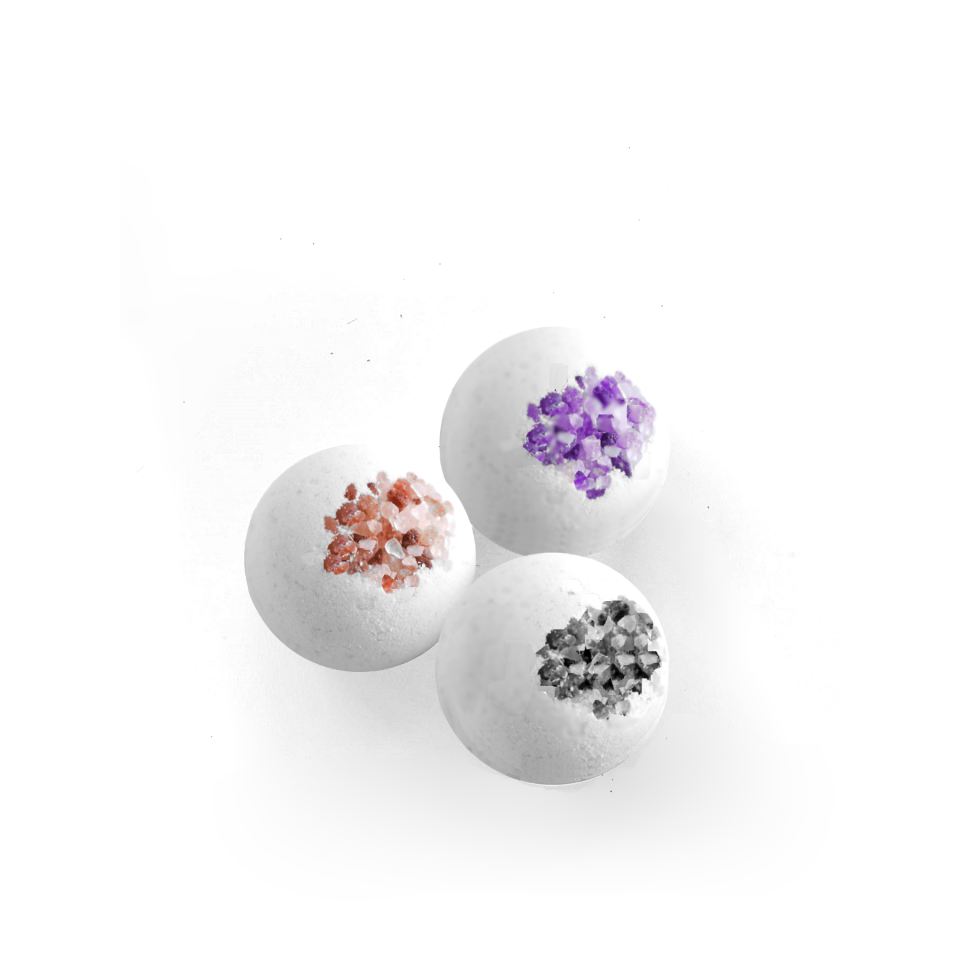 Treat yourself to the simple pleasure of a long, hot soak in the tub with your favorite scent + moisturizing cocoa butter.
HOW TO USE: Place your fizzy butter bomb in a filled bath tub, enter bath, relax and enjoy!
SIZE: 5 OZ (141 G)
INGREDIENTS:  baking soda, citric acid, cocoa butter, fragrance, kaolin clay, polysorbate 80, distilled water, sea salt*, oxides*
FRAGRANCES: 
bohemian hops:

coconut dreams:

hubba hubba: There's a good reason we call this scent hubba hubba! It's a masculine/unisex blend of citrus, peppercorn, florals, and aquatic notes blended with cedar, frankincense, labdanum, patchouli, and vetiver essential oils. Perfection!

honey lemon calendula:

lavender:

oatmeal, milk & honey:

osmanthus

pomegranate pear:

sandalwood:

sweet earth: There's just something about the combination of lavender and patchouli that is magical. Seriously, we're not overstating.

sunshine: Orange, tangerine, peaches, berries and white musk—olfactory sunshine!
*These bath bombs have toppers other than sea salt with oxide colorant: honey lemon calendula (calendula petals), lavender (lavender buds), oatmeal, milk & honey (oatmeal)