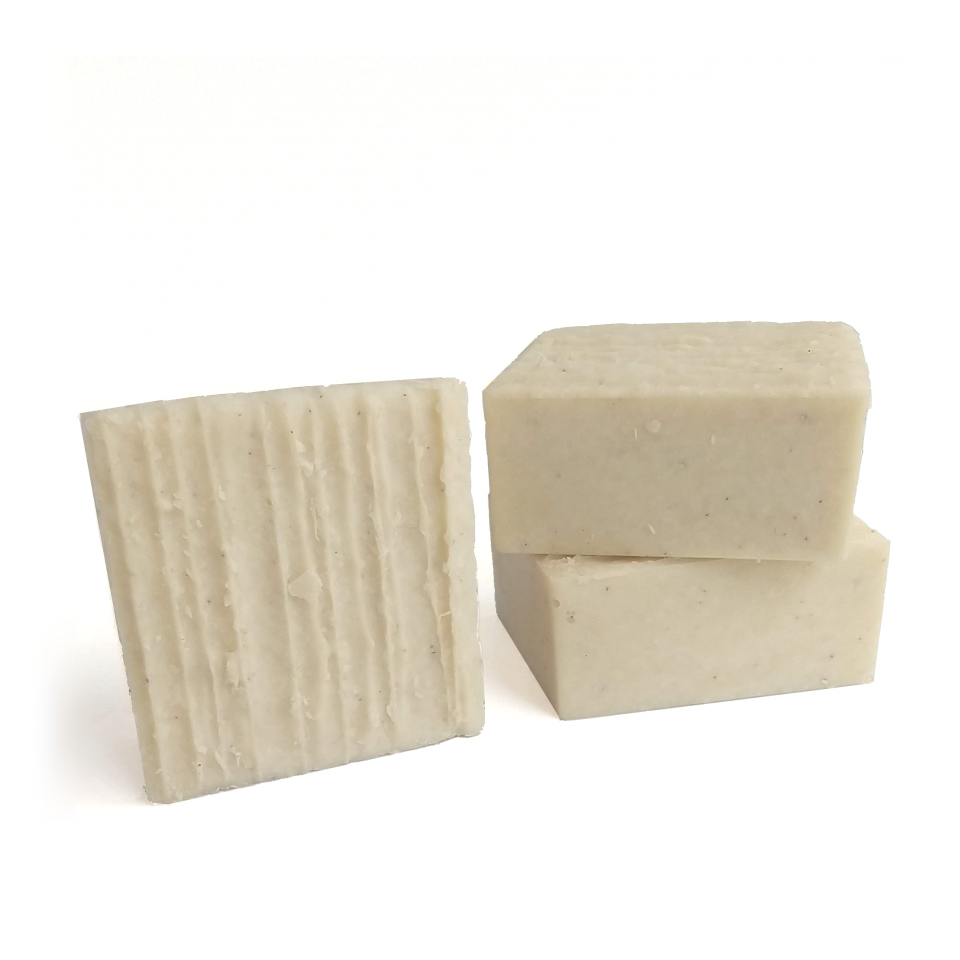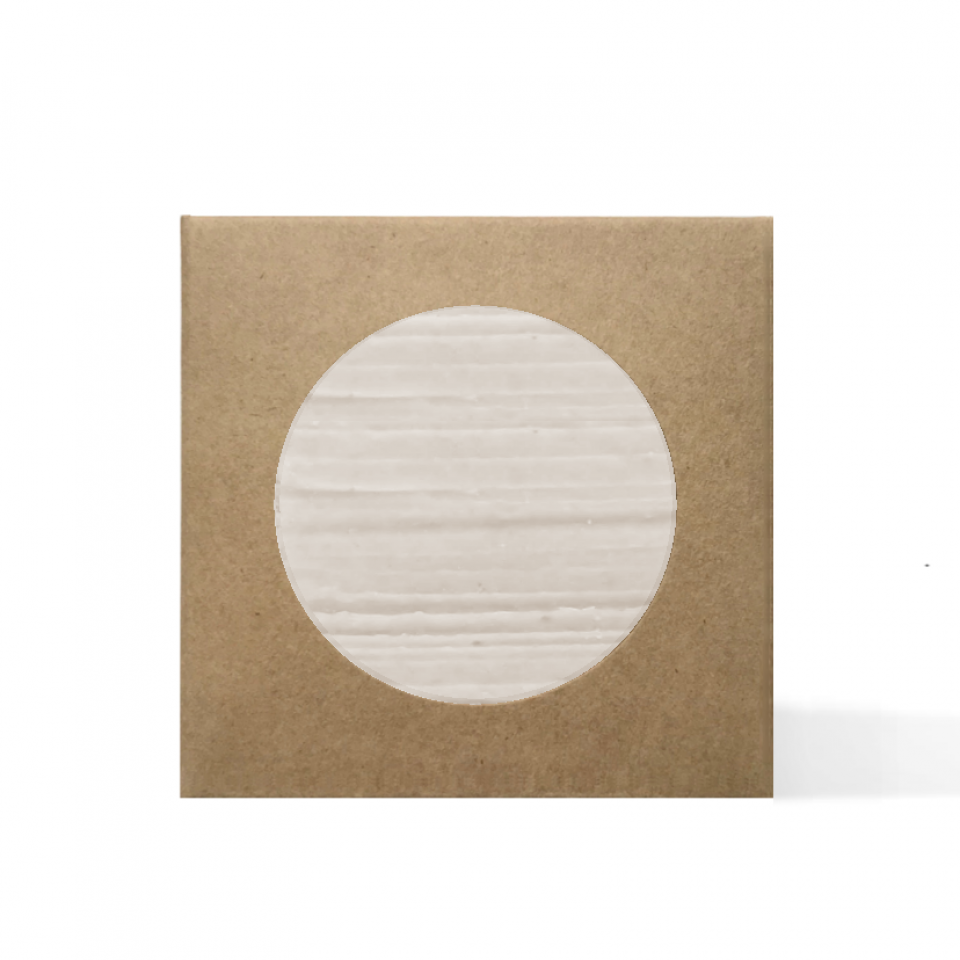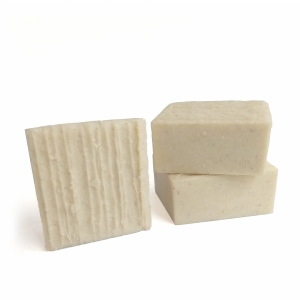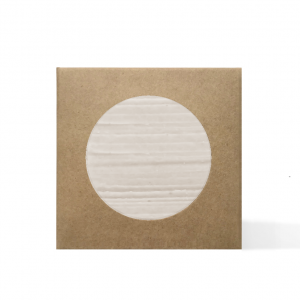 sea salt & coconut milk soap
BUY 6 OR MORE BARS OF SOAP
AND GET $1 OFF EACH
These cold process soaps are formulated with coconut milk, finely ground oats OR kaolin clay (see ingredients lists below), medium grain sea salt, cocoa butter, and shea butter. They clean without drying and are lightly exfoliating when rubbed directly on skin. 
*** listing is for one bar of soap ***
SCENT DESCRIPTIONS:
african black soap peppermint: We added a boatload of African black soap crumbles to our salt bar formula. The lather is spectacular!

charcoal tea tree: Our charcoal tea tree bar is a very nice blend of tea tree and peppermint essential oils. If you hate the scent of tea tree, this may not be the bar for you, but if you're kinda "meh," the addition of peppermint may be just the thing to win you over.

french lavender & honey: a lovely lavender scent with just a hint of honey

hubba hubba: There's a good reason we call this bar hubba hubba! It's a masculine/unisex blend of citrus, peppercorn, florals, and aquatic notes blended with cedar, frankincense, labdanum, patchouli, and vetiver.

mango & coconut: Ripe mango, pineapple, and orange blended with sweet, creamy coconut milk, yum!

spa day: Essential oils of lemongrass, lime, and patchouli combine with sweet/tart fruits and florals for a relaxing spa fragrance.

sweet orange: Delicious, fresh-squeezed orange with tangerine and bergamot.
SIZE: Net wt 5.5 oz ; dimensions approximately 2-3/4" x 2-5/8" x 1-1/4"
PACKAGING: Each bar is is packaged and labeled in a recyclable kraft box unless naked bars are requested.
SOAP CARE: Letting soap dry between uses helps it last longer. Use a soap dish that thoroughly drains away water, and consider alternating bars to allow time for soap to dry more thoroughly.  Store bars you're not using in a cool, dry location in something that can breathe.
INGREDIENTS: 
charcoal tea tree: coconut oil, sea salt, water, sodium hydroxide, coconut milk, tea tree essential oil, cocoa butter, shea butter, sunflower oil, castor oil, palm oil, palm kernel oil, oats, peppermint essential oil, stearic acid, activated charcoal

french lavender & honey: coconut oil, sea salt, water, sodium hydroxide, coconut milk, phthalate-free fragrance, cocoa butter, shea butter, sunflower oil, castor oil, palm oil, palm kernel oil, kaolin clay, stearic acid, ultramarines

hubba hubba: coconut oil, sea salt, water, sodium hydroxide, coconut milk, phthalate-free fragrance, cocoa butter, shea butter, sunflower oil, castor oil, palm oil, palm kernel oil, kaolin clay, stearic acid

mango & coconut: coconut oil, sea salt, water, sodium hydroxide, coconut milk, phthalate-free fragrance, cocoa butter, shea butter, sunflower oil, castor oil, palm oil, palm kernel oil, oats, stearic acid

spa day: coconut oil, sea salt, water, sodium hydroxide, coconut milk, phthalate-free fragrance, cocoa butter, shea butter, sunflower oil, castor oil, palm oil, palm kernel oil, kaolin clay, stearic acid, iron oxide green

sweet orange: coconut oil, sea salt, water, sodium hydroxide, coconut milk, phthalate-free fragrance, cocoa butter, shea butter, sunflower oil, castor oil, palm oil, palm kernel oil, oats, stearic acid, iron oxide red