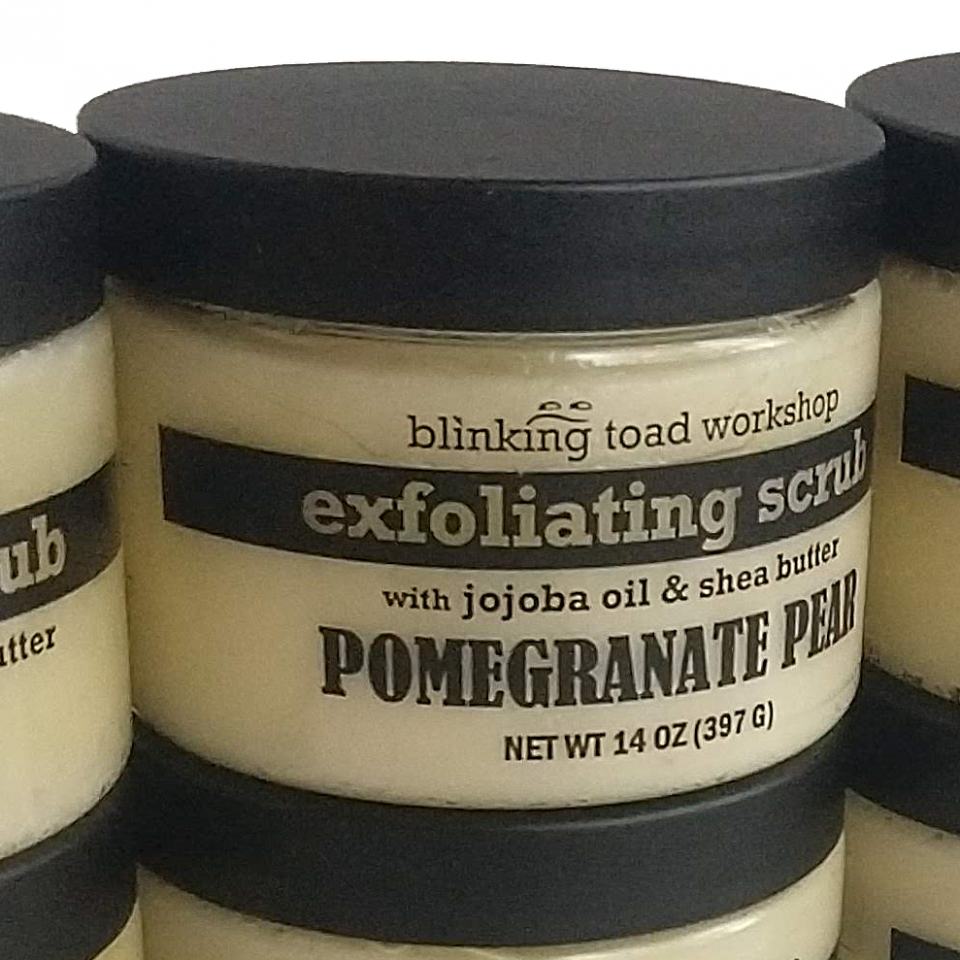 BUY 3 OR MORE SCRUBS
AND GET $1 OFF EACH
----------------------------------
There's never a bad time for a good scrub, and we think our exfoliating and skin softening sugar scrub is as good as it gets! We start with a blend of seven of our favorite oils and butters, add fine sugar, essential oils or phthalate-free fragrance, and vitamin e, and voilà, the best sugar scrub we've ever used.
SIZE: Net wt 14 oz. (396 grams)
INGREDIENTS: sugar, organic unrefined shea butter (or cocoa butter), jojoba oil, extra virgin olive oil, jojoba oil, sunflower oil, grapeseed oil, castor oil, canola oil, phthalate-free fragrance or essential oils*, vitamin e tocopherols
HOW TO USE: To exfoliate and moisturize, gently apply to damp skin on face or body in a circular motion, keeping product out of eyes. Rinse, then pat dry. 
FRAGRANCES (SHEA BUTTER): 
coconut dreams: If you love the smell of fresh coconut milk and tropical fruits carried on an island breeze, this fragrance won't disappoint

hubba hubba:: There's a very good reason we call this scent hubba hubba! It's a masculine/unisex blend of citrus, peppercorn, florals, and aquatic notes blended with cedar, frankincense, labdanum, patchouli, and vetiver essential oils. Perfection!

lavender

lemon sugar:  Our favorite lemon is sweet with just a hint of vanilla.

mango smoothie:  Fresh mango and coconut, yum!

pomegranate pear: Our house blend of fresh pomegranate and juicy, ripe pear is par excellence!

rose quartz:

A feminine blend of bergamot, sandalwood, musk, rose and jasmine

sweet earth:: There's just something about the combination of lavender and patchouli that's magical. Seriously, we're not overstating.

sunshine:: Orange, tangerine, peaches, berries and white musk

—

olfactory sunshine!

vanilla silk: Sweet floral vanilla + musk
FRAGRANCES (COCOA BUTTER): 
french lavender & honey: french lavender with a hint of honey & musk

sweet bliss: Deliciously fruity caramel and musk