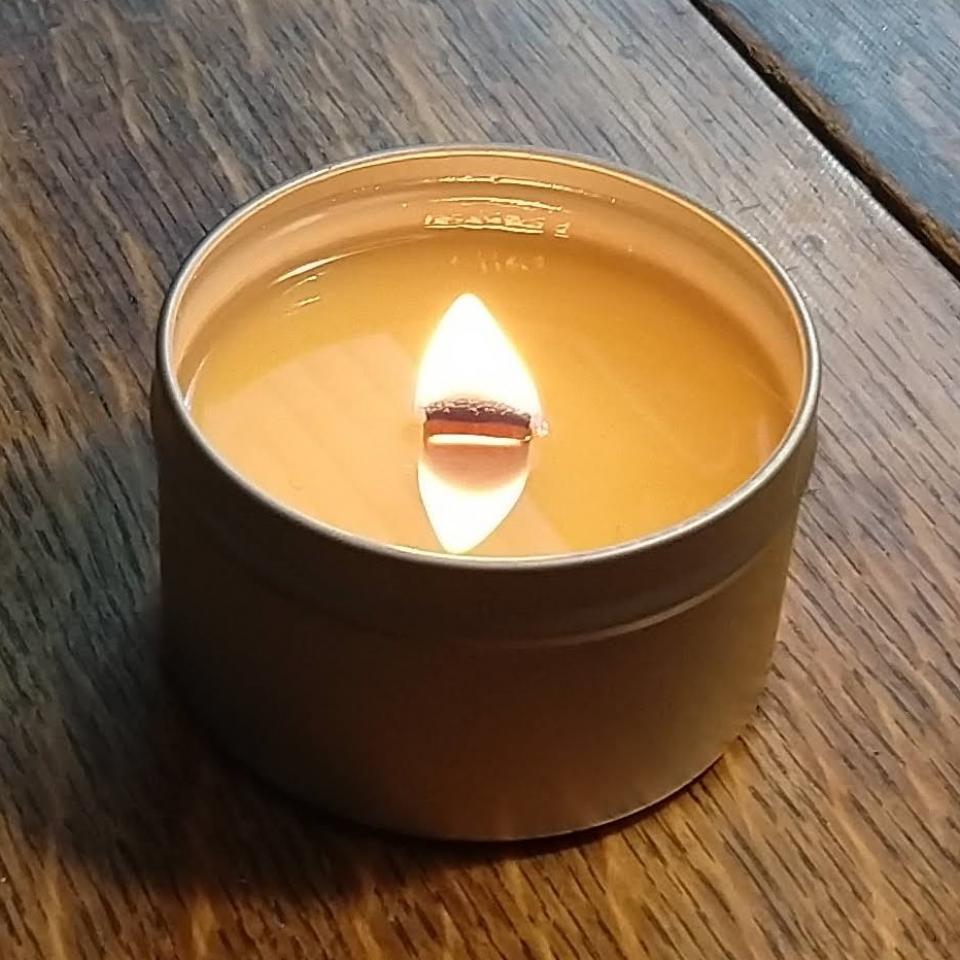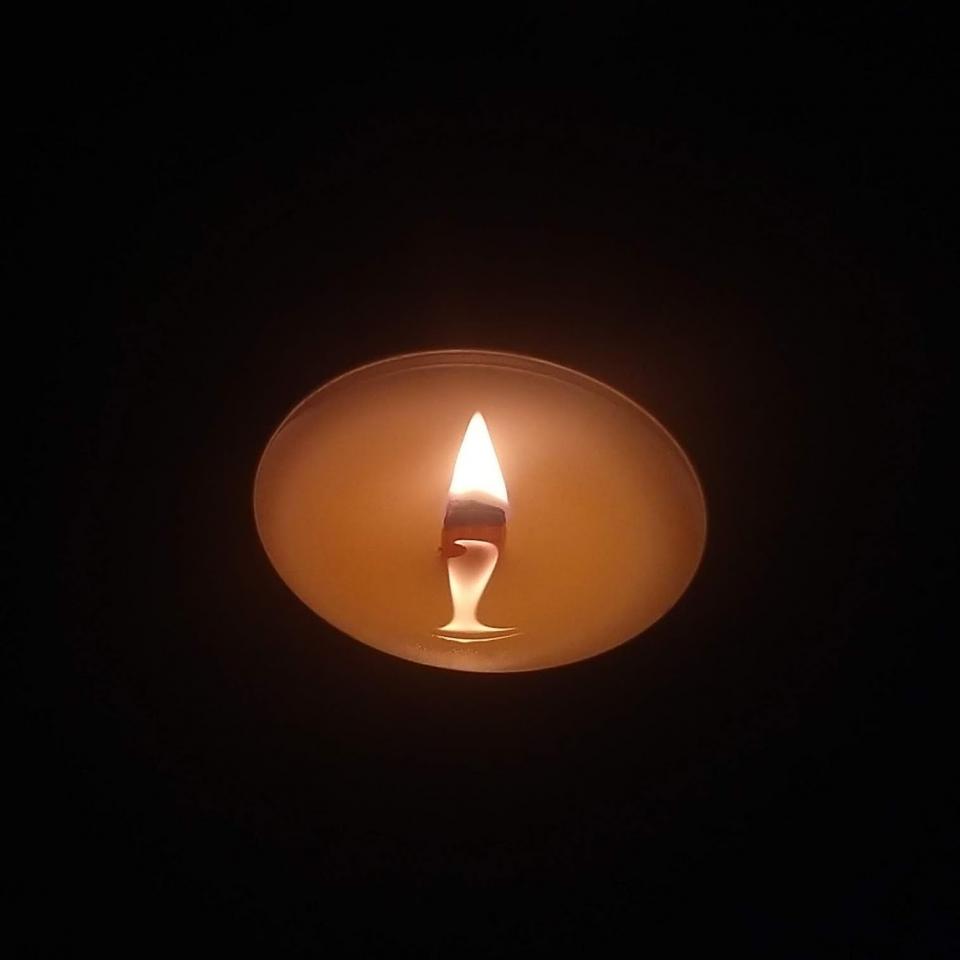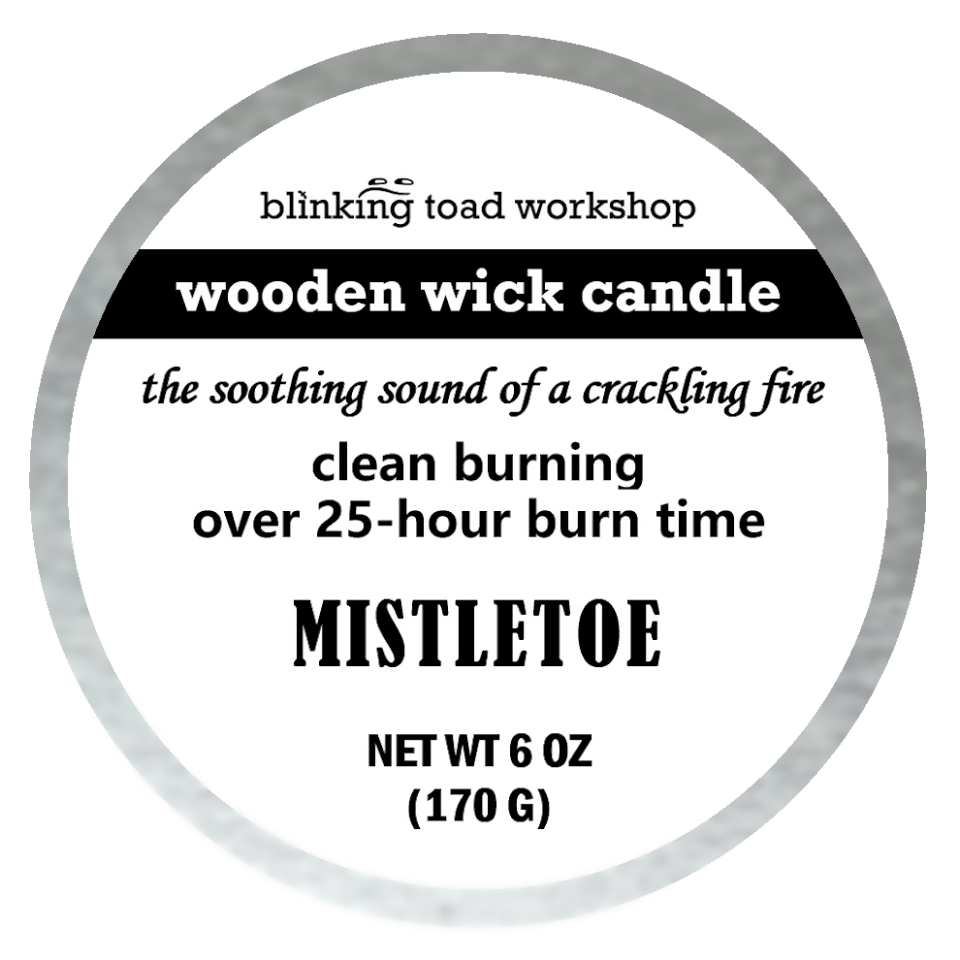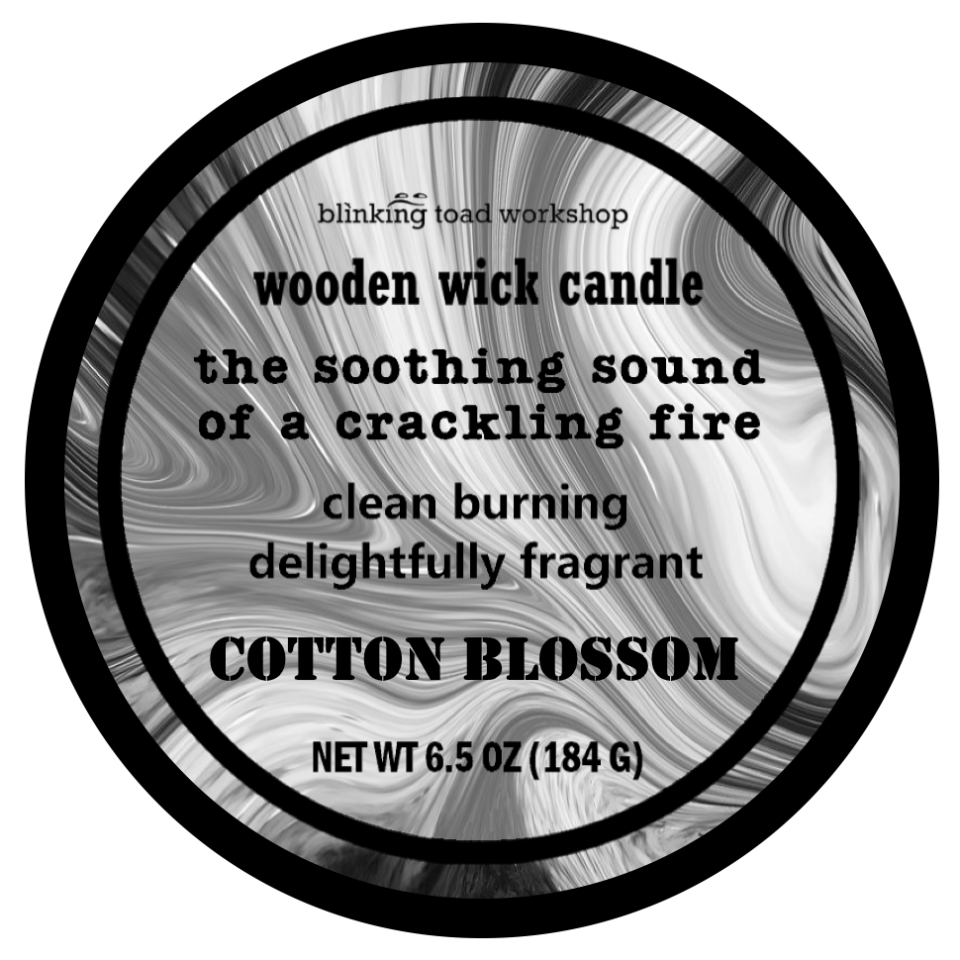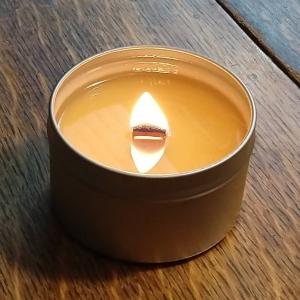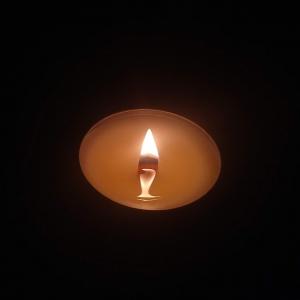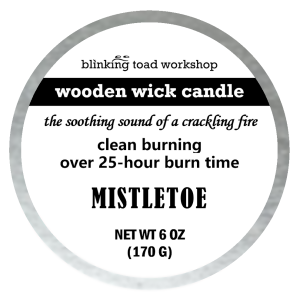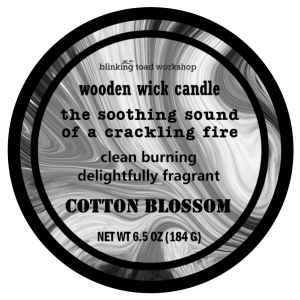 Our wooden wick candles are made with our own soy wax blend and clean, phthalate
-free fragrances: no carcinogens, no mutagens, no reproductive toxins, no organ toxins. The untreated wicks are configured to provide an excellent hot throw, a soothing crackle, and a clean, even burn with no tunneling. These candles will burn for over 25 hours. 
Market candles (silver tin) - 6 oz  ($12.00)
Luxury candles (black tin) - 6.5 oz  ($14.00)
For safety and best performance:
Keep away from children and pets.

Burn within sight and away from drafts and flammable objects.

Never leave a burning candle unattended.

Never fall asleep with a burning candle.

Only burn candle on a level, heat and fire resistant surface.

Keep candle free of foreign materials including matches and wick trimmings.

Never move a candle while it is burning or hot.

Trim wooden wicks to a length of between 1/8" and 1/4" before each burn. If your wooden wick candle flame is too high, extinguish the flame and carefully trim the wick with a wick trimmer or, if the wick has cooled, simply pinch off the soft, charred portion of the wick.

Always burn for a minimum of 2 hours at a time and a maximum of 4 hours at a time.

Discontinue use when 1/4" of wax remains.